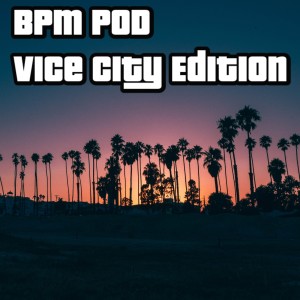 Wednesday Jul 21, 2021
GTA Vice City soundtrack talk + Poliverso review + Best live recordings EVER?!
Quick and easy episode this time with Weinhardt and Wendel - no guest this week. 
Ashley and Chris look at what we've been listening to including music from The War on Drugs, Children of Bodom, Devon Townsend Project.
The duo also look at their favourite live albums including releases from The War on Drugs, Neil Young, My Morning Jacket, Queen, Rammstein, Dredg and Phil Collins. 
Finally in 8 Bit Wonderland we take a look at the wonder that is Grand Theft Auto: Vice City. Plus we submit a couple of songs to the Desert Island Playlist. 
For everything BPM Pod related, go to @BPMPod on Facebook or Instagram. 
And don't forget to leave your reviews wherever you get your podcasts! The best ones win a t-shirt.